Manufacturers of Industrial Chemical Reactor Tanks
We are specialized in the design and construction of Chemical Reactors.
Manufacturers of Industrial Stainless-Steel Reactors
ETDInox Industries, specialists in the design and manufacture of stainless-steel reactors..
We manufacture our reactors in accordance with the Pressure Equipment Directive 2014/68/EU, fulfilling all the requirements established by both the directive and the required design code (UNE-EN 13445, AD-Merkblatter…).
We install the different cooling or heating systems, according to the characteristics of the process, analysing the temperatures of the product and the circulating fluid, to determine the necessary pressure exchange surface, heat-insulating accordingly to achieve maximum energy efficiency.
We polish welds at all points, achieving the specific roughness required by the application.
We are specialists in the design and manufacture of reactors focused on the most demanding industries such as food, chemical, cosmetic and pharmaceutical.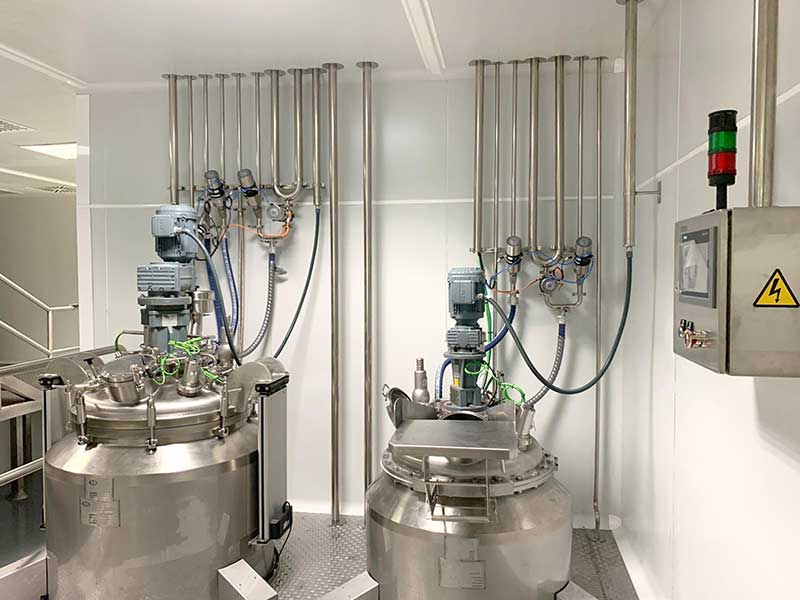 Maximum quality
We develop our products with the qualities, finishes and roughness required by the application, equipping them in the same way with the necessary heating or cooling system and heat-insulating the equipment.
Advanced technology
We use the most advanced simulation programs for the design of blade types, speeds and powers, to carry out homogenizations, thermal exchanges, mixtures, solutions, suspended solids…, providing the client in any case with the necessary technical support in terms of information on the depression process (times, diagrams, flows…).
Tailor-made solutions
We are specialists in the design and manufacture of agitator tanks focused on the most demanding industries such as food, chemical, cosmetic and pharmaceutical.
Simulation of a Chemical Reactor
Simulation carried out by our partner in agitation with the ANSYS finite element program Product: liquid detergents with a viscosity of 1500 cPs and a density of 1200 kgs/m3 Tank volume: 3000 L.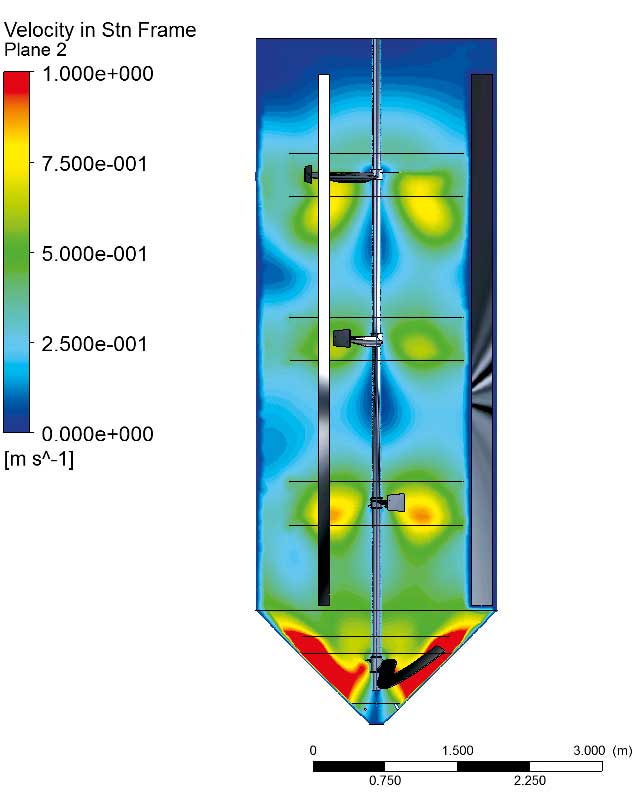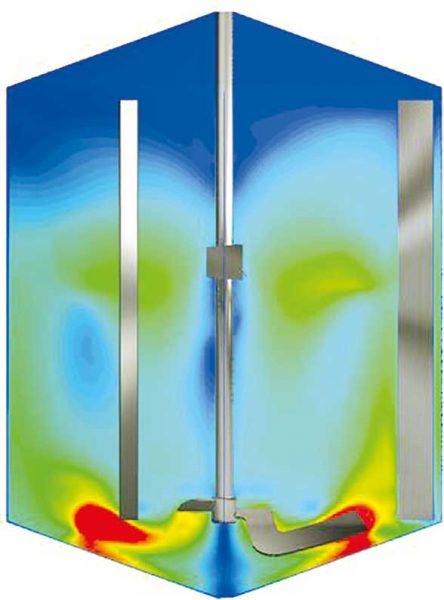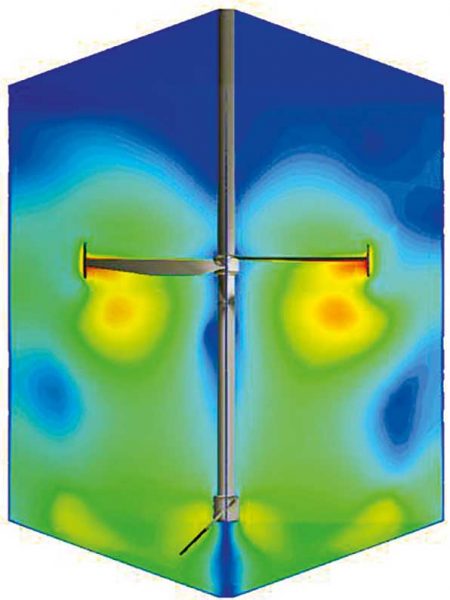 Installations Made with Industrial Reactors
Need help or more information?
Get in touch with us and we will answer your questions without obligation.
Your data is safe because we comply with the RGPD (General Data Protection Regulation) and this is the information you should know:
Responsible for the treatment: ETD INOX INDUSTRIES, S.L. Address of the person in charge: Pol. Industrial, Parcelas 52 y 53 – 02200 – Casas Ibáñez – ALBACETE Purpose: Respond to your requests and provide our services. Legitimation: We will only process your data with your prior consent, which you can provide us through the corresponding box established for this purpose. Recipients: In general, only the personnel of our entity that is duly authorized may have knowledge of the information that we request. Rights: Know what information we have about you, correct it and delete it, as explained in the additional information available on our website.
How can I improve formulation processes in reactors and thus reduce my costs?
Optimizing agitation processes, since we not only save time, but we manage to use fewer raw materials for the realization of the same product that we were manufacturing until now, with the consequent economic savings.