Manufacturers of stainless steeltanks, silos, vats, tanks and containers for Storage of liquids
We manufacture Any type of tank or Silo for liquids

Analysis, design and manufacture any type of tank or silo for the storage and/or processing of products following manufacturing standards pursuant to APQ (Storage of Chemical Products)Regulations, design codes of proven reputation (UNE EN 14015, API 650…) and, , the carrying out of the required polishes in order to obtain a certain roughness, both for liquid and solid products.
Our facilities offer the option of manufacturing tanks up to 18 meters high, weighing 10 tonnes in weight and 250,000 litres of volume, therefore, being able to cover all the options that our clients require.
Manufacturing and installing the various cooling or heating systems that a product may require.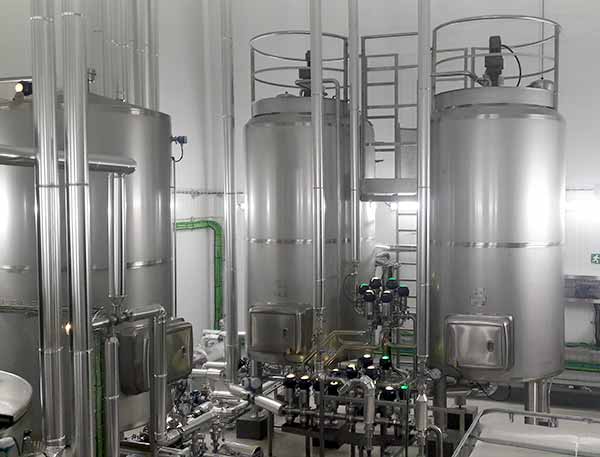 Stainless steel silos with the required quality, up to 250,000 litres of transportable capacity for the storage of any liquid product, manufactured by means of a preliminary supporting study as regards the required material thicknesses, supports and venting.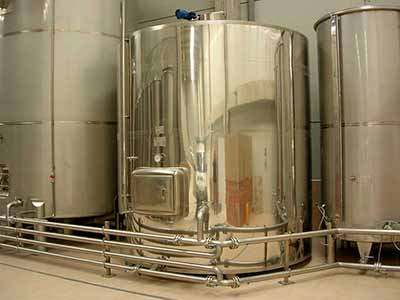 Heat insulation or heat shielding
Manufacture of required stainless steelquality heat-insulated tanks/silos, with the appropriate type of insulation for the purpose in question and in stainless steel or aluminium cladding.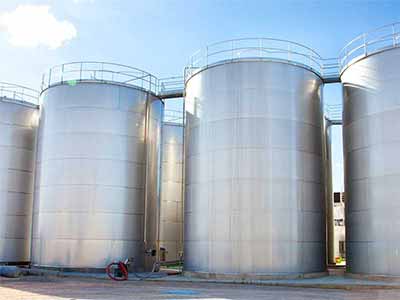 "In situ"
Manufacture of required stainless steel quality tanks/silos, which cannot be transported, executing the entire work on site, for the storage of any liquid product.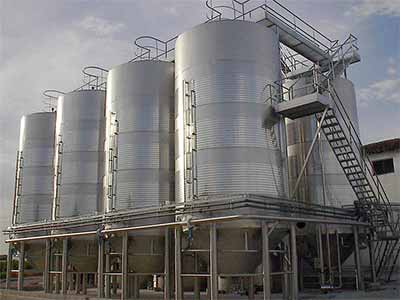 Fomenters
Manufacture of required stainless steel quality tanks/silos, for the elaboration of red wines, whites and beers using "Self-emptying" or manual systems. Equipping our products with start-of-the art fittings as regards controlled fermentation, emptying of paste, filtering, pumping over and rotating diffusers.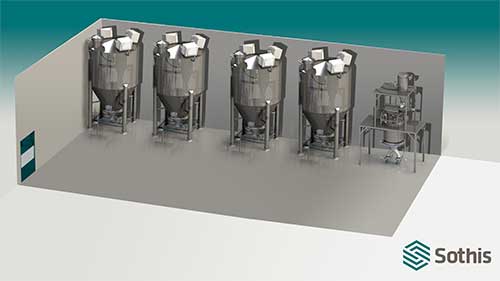 Own Engineering Department warranty
Thanks to our engineering department we offer the differentcalculations as regards thermal exchange in order to seamlessly customise the required cooling or heating system.
Guaranteeing our work through the undertaking of supporting technical calculations as regards the thicknesses and qualities of sheet metal used, as well as the welding procedures.
Ladders and walkways
Manufacture of stainless steel ladders and walkways for height connection of the various plant components, complying with safety regulations 408/1996 of the National Institute for Health and Safety in the Workplace.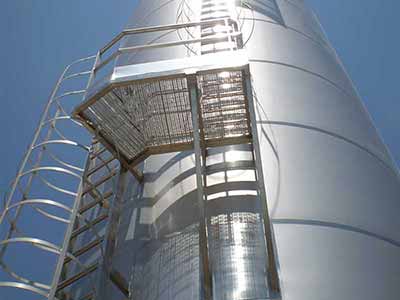 Need help or more information?
Get in touch with us and we will answer your questions without obligation.
Your data is safe because we comply with the RGPD (General Data Protection Regulation) and this is the information you should know:
Responsible for the treatment: ETD INOX INDUSTRIES, S.L.
Address of the person in charge: Pol. Industrial, Parcelas 52 y 53 – 02200 – Casas Ibáñez – ALBACETE
Purpose: Respond to your requests and provide our services.
Legitimation: We will only process your data with your prior consent, which you can provide us through the corresponding box established for this purpose.
Recipients: In general, only the personnel of our entity that is duly authorized may have knowledge of the information that we request.
Rights: Know what information we have about you, correct it and delete it, as explained in the additional information available on our website.