Manufacturers of stainless steel tanks, silos, vats, tanks and containers for storage of solids
We manufacture Any type of deposit or Silo for solids
Analysis, design and manufacture any type of tank or silo for the storage and/or processing of products following manufacturing standards pursuant to APQ (Storage of Chemical Products)Regulations, design codes of proven reputation (UNE EN 14015, API 650…) and, , the carrying out of the required polishes in order to obtain a certain roughness, both for liquid and solid products.
Our facilities offer the option of manufacturing tanks up to 18 meters high, weighing 10 tonnes in weight and 250,000 litres of volume, therefore, being able to cover all the options that our clients require.
Manufacturing and installing the various cooling or heating systems that a product may require.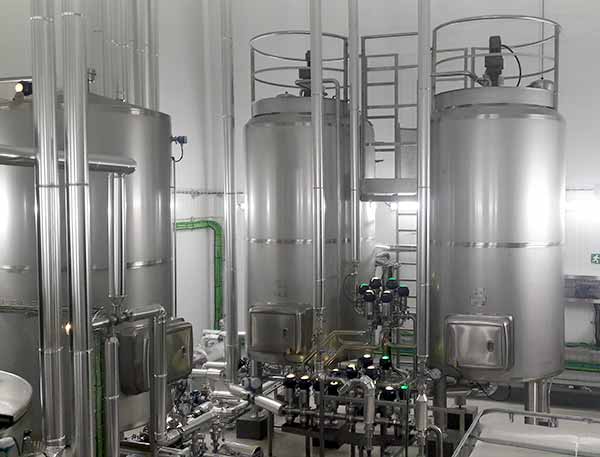 Powder solid products storage silos manufactured by means of a preliminary supporting studyas regards the required material thicknesses, supports and venting. Equipped with different devices and accessories for a seamless extraction, emptying and control. ATEX regulationscertification.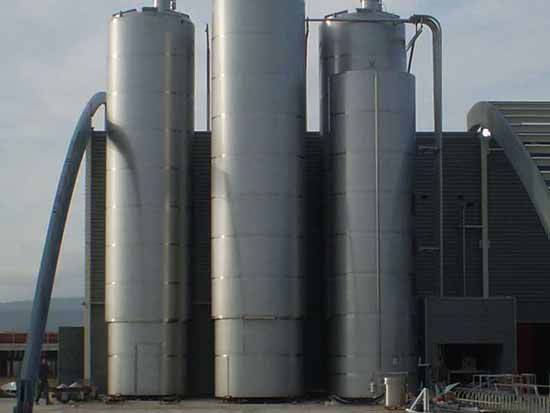 Heat insulation or heat shielding
Manufacture of required stainless steel quality heat-insulated tanks/silos, with the appropriate type of insulation for the purpose in question and in stainless steel or aluminium cladding.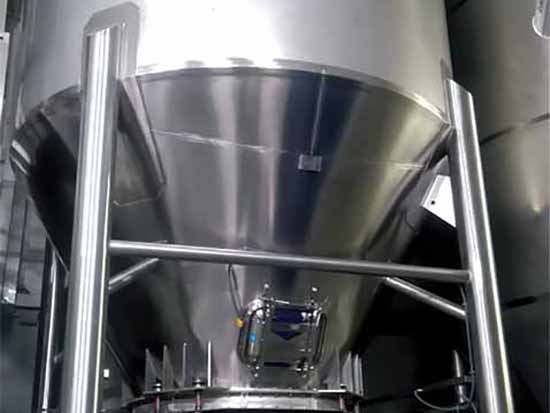 Solids tanks
Manufacture of stainless steel tanks and silos with various extraction systems for the storage of any solid or powder products.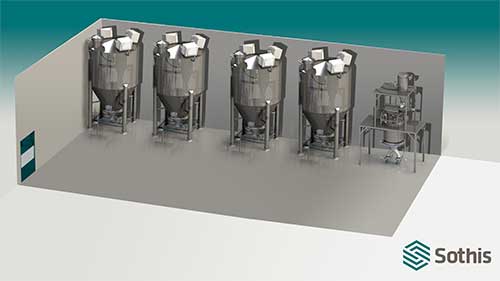 Own Engineering Department warranty
Thanks to our engineering department we offer the differentcalculations as regards thermal exchange in order to seamlessly customise the required cooling or heating system.
Guaranteeing our work through the undertaking of supporting technical calculations as regards the thicknesses and qualities of sheet metal used, as well as the welding procedures.
Ladders and walkways
Manufacture of stainless steel ladders and walkways for height connection of the various plant components, complying with safety regulations 408/1996 of the National Institute for Health and Safety in the Workplace.