Construction of Production Plants for the Chemical Industry

Comprehensive solutions for storage, dosing and mixing of liquids and solids to manufacture your product.
Development of Manufacturing Lines for the Chemical Sector
Our clients need customized solutions. The market demands high-quality products at an affordable price, which requires us to be more competitive in our designs and in the execution of projects.
At ETDInox Industries, each project is unique and exclusive.
We analyse all the working conditions in explosive atmospheres (ATEX), as well as the corrosive and toxic properties and APQ regulations of the different products to be stored and added.
We offer the different developments at the process and detail engineering level for the sizing of complete factories in terms of storage, dosing and mixing of the different liquid and solid raw materials that require products such as:
Product List
Cleaning products
Detergents
Dishwasher Detergents
Lubricants (fats and oils)
Fertilizers
Resins
Very high viscosity products
Paints and varnishes
Product List
Cleaning products
Detergents
Dishwasher Detergents
Lubricants (fats and oils)
Fertilizers
Resins
Very high viscosity products
Paints and varnishes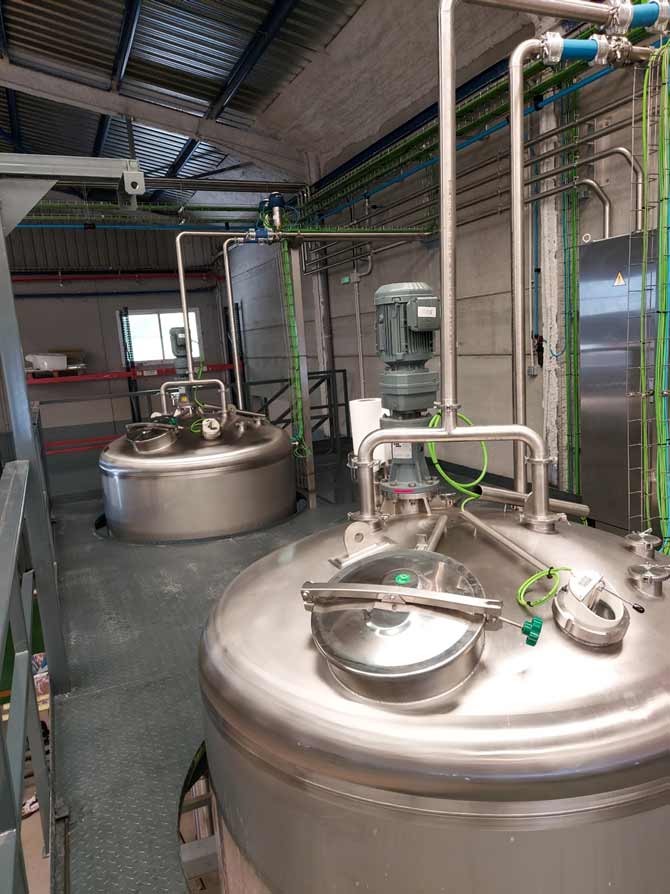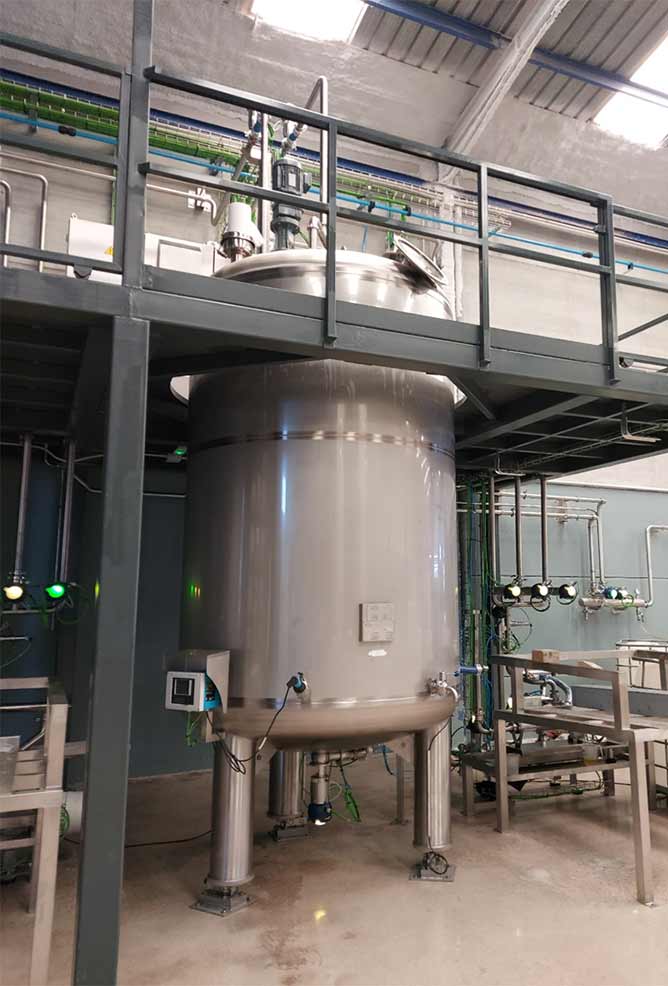 We automate all Chemical Product Manufacturing Processes
We design the different elements that make up the project in terms of volumes and productions desired by our clients.
We carry out the analysis of the physical and chemical characteristics of each raw material for its correct storage in accordance with current safety regulations.
We adapt the agitation systems depending on the products to be dosed and estimated times, optimizing the consumption of raw materials and process times.
We manufacture the different production reactors, installing the necessary control elements and specific finishes for perfect functionality.
Manufacturing in our Facilities:
Manufacturing in our Facilities:
Save Resources, Optimize Times and Boost your Production and Profitability
Your business objectives will be ours
Increase performance
We design our equipment and facilities to achieve the maximum production required
Cost reduction
We carry out the calculations and analyses to optimize the energy consumption of your installation as well as the auxiliary means in the execution of your projects.
Specialized Technical Support
Our work team interacts directly with you in the field to carry out the optimal development for your company.
Comfort for Our Clients
We are the only interlocutor to coordinate all the work in design execution and solve your problems.
Quality and Finishes
Thanks to our technical means, collaborators and specialized work team, we achieve the aesthetic finishes and qualities that your plant needs.
Pilot Plant for Pneumatic Transport
Our pilot plant makes us aware of your product to ensure the optimal result for pneumatic transport.
Examples of Industrial Processes for Chemicals
We present some of our plants and manufacturing lines for the manufacture of chemical products and substances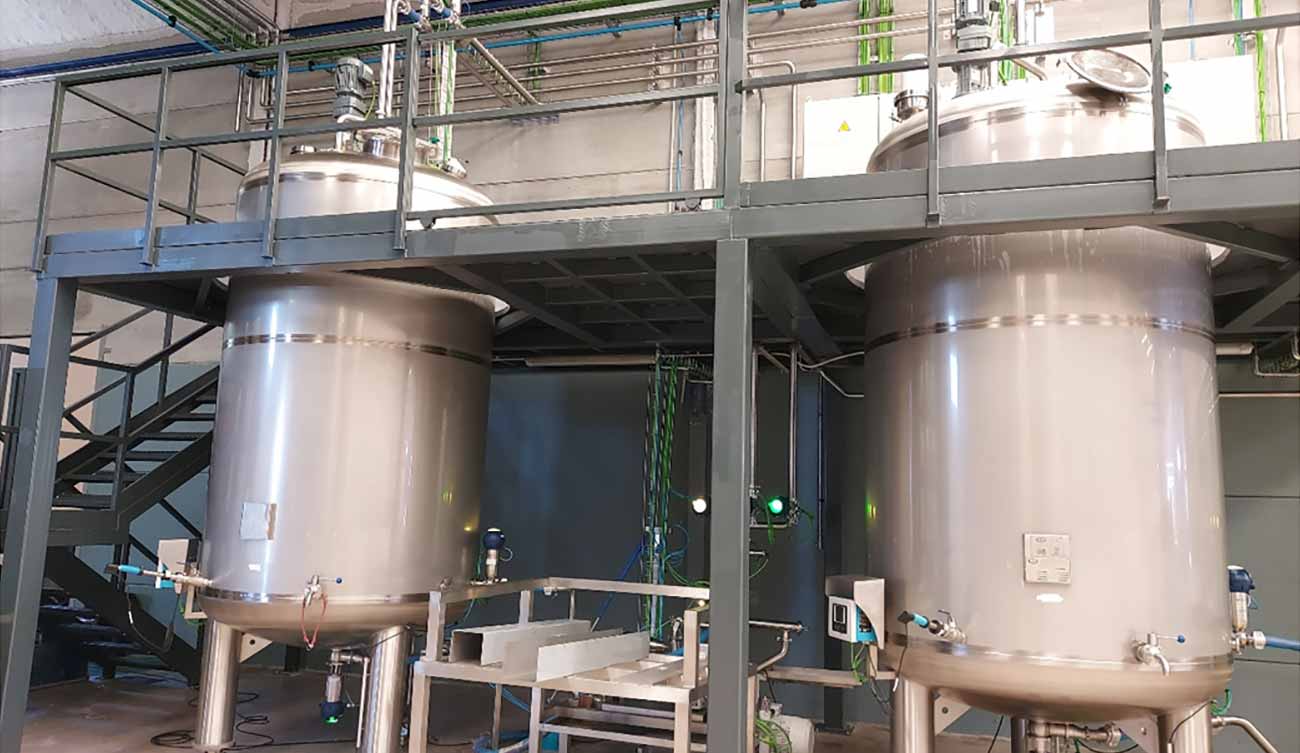 Design, manufacture and coordination of the installation for the manufacture of fertilizers.
Need help or more information?
Get in touch with us and we will answer your questions without obligation.
Your data is safe because we comply with the RGPD (General Data Protection Regulation) and this is the information you should know:
Responsible for the treatment: ETD INOX INDUSTRIES, S.L.
Address of the person in charge: Pol. Industrial, Parcelas 52 y 53 – 02200 – Casas Ibáñez – ALBACETE
Purpose: Respond to your requests and provide our services.
Legitimation: We will only process your data with your prior consent, which you can provide us through the corresponding box established for this purpose.
Recipients: In general, only the personnel of our entity that is duly authorized may have knowledge of the information that we request.
Rights: Know what information we have about you, correct it and delete it, as explained in the additional information available on our website.