Industrial agitators and skids tanks
EtD Inox Industries, liquids stirring specialists, designs and manufacture of various stainless steel tanks, vats and silos that the liquid product mixing process, its dissolution or homogenisation requires.
Stirring Tank and skid manufacturers
On a process level, stirring is of capital importance when elaborating and imbuing the specific properties which are required for obtaining the finished product.
Using the start- of- the- art simulation programmes for the design of blade types, speeds and capacities, in order to carry out homogenisations, heat exchanges, mixtures, solutions, suspended solids …, providing the customer in either event with the necessary technical supportas regards stirring process information (times, diagrams, flows …).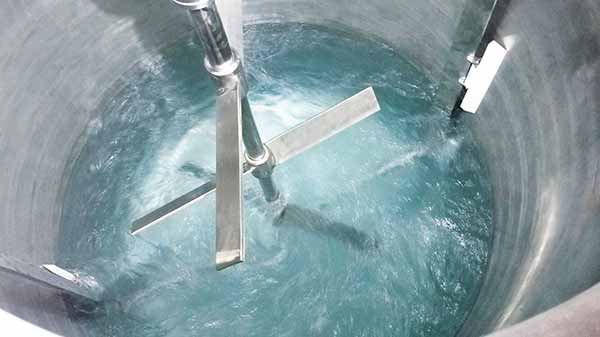 Stirring Process Simulation
Simulation carried out by our stirring partner using the ANSYS Product finite element analysis programme: liquid detergents with a viscosity of 1500 cPs and a density of 1200 kgs/m3
Tank volume: 3000 L.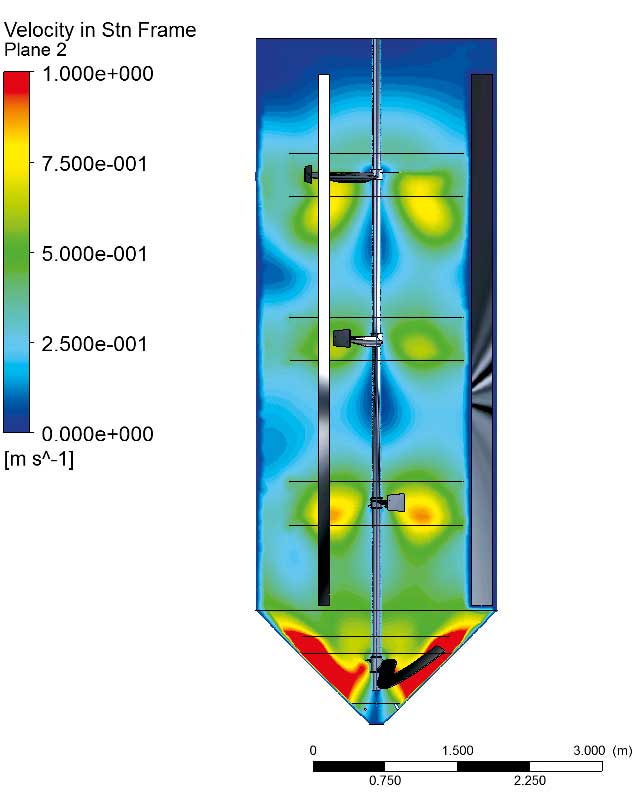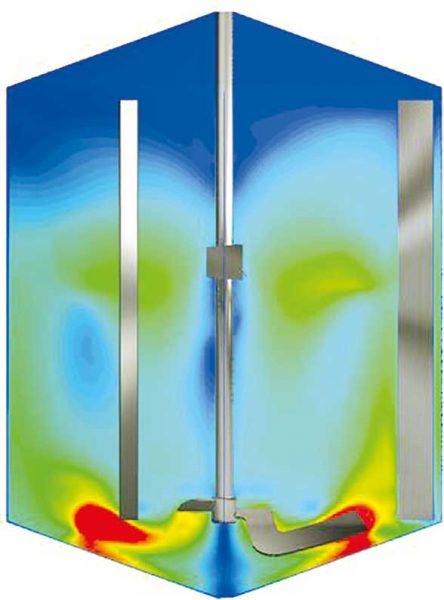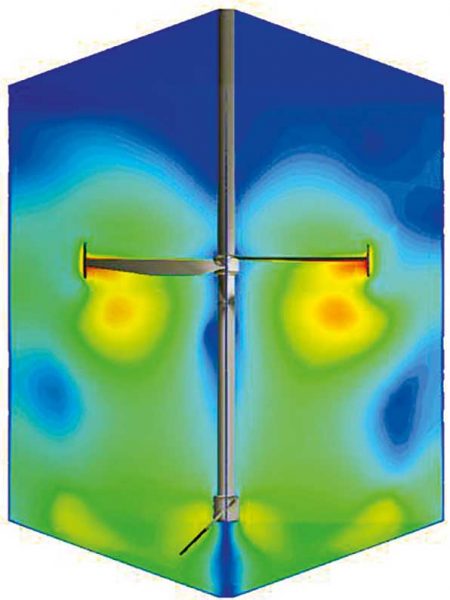 Examples of Installations manufactured using Industrial Stirring Systems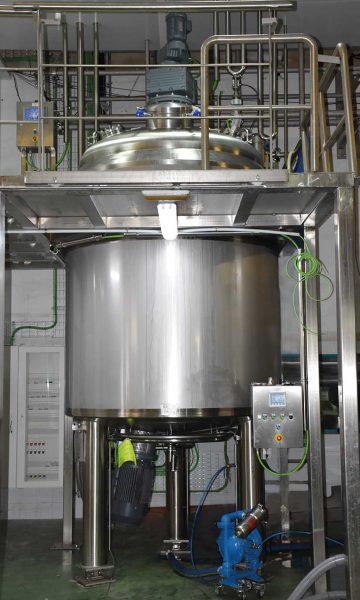 EtD Inox Industries, develops and manufactures autonomous and integrated equipment for the manufacture of all types of liquid products.
A skid comprises, together, all the mechanical, pneumatic, hydraulic, electrical and electronic components in order to offer our clients fully automatic, precise and programmable equipment.
Its major strength lies in the convenience, as a skid is fully developed and calibrated at the factory for its final installation through the supply of the necessary elements (electricity, water, compressed air …) and subsequent work.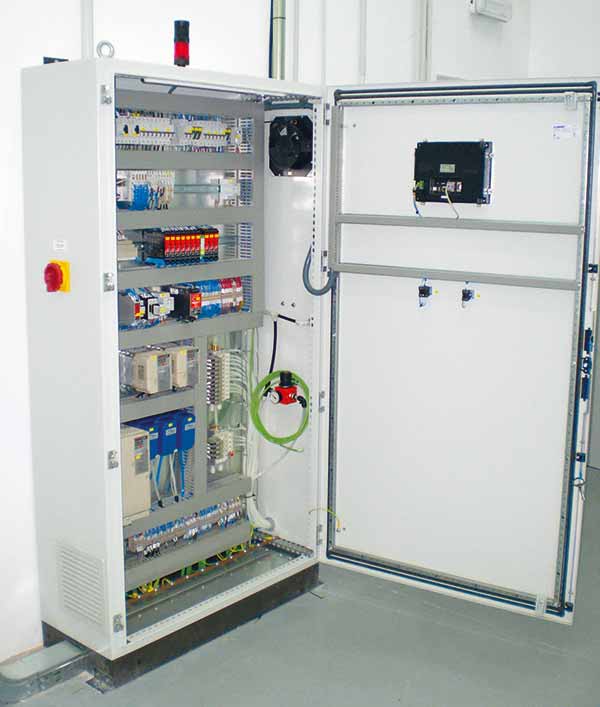 Executed works
Here are a few examples of our facilities carried out using Skids