Comprehensive Solutions for Conveyance and Dosing of Liquids and Solids
EtD Inox Industries, executes stainless steel pipe installations for the conveyance of liquids and powder solids using the different Gas tungsten arc welding (GTAW) and tungsten inert gas (TIG) (arc welding in protected atmosphere) welding techniques.
Leaders in Conveyance and Solids and Liquids Dosing
Our engineering department enables us to develop the designs and implementation of the various elements necessary for the proper conveyance of any liquid or solid.
EtD Inox Industries, leader in the conduction and dosing of fluids and solids, offers the different solutions in terms of piping installation and instrumentation necessary for the control of the different processes that a product food or chemical needs.
Carrying out the preliminary study and development of the complete set to offer the integrated solution of the multiple components to be used, always working with the best companies in the market insofar as instrumentation is concerned, in order to guarantee the smooth operation of the installation. Valves, level detectors, flow meters, pumps, depressors, load cells, regulators …).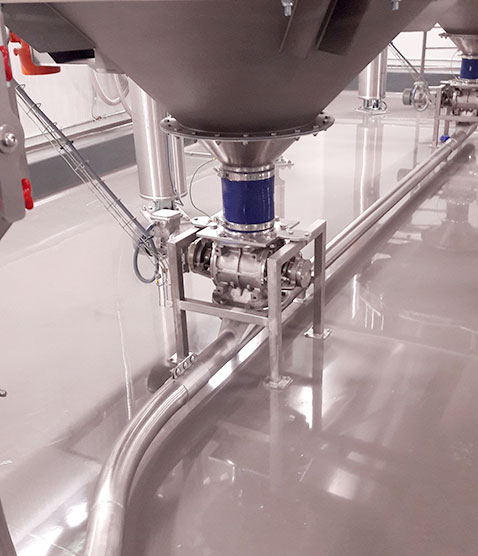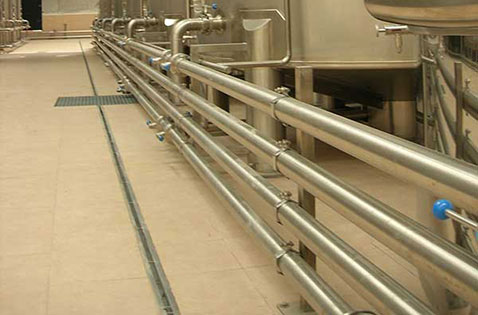 Liquids conveyance and dosing
Leaders in the installation of pipelines and conveyance of liquids through the tungsten inert gas (TIG) welding procedure and, complete penetration for subsequent radiography.
Solids conveyance and dosing
Leaders in the installation of pipelines and conveyance of liquids through the tungsten inert gas (TIG) welding procedure, bolted joint links and use of soft radius curves to facilitate product flow.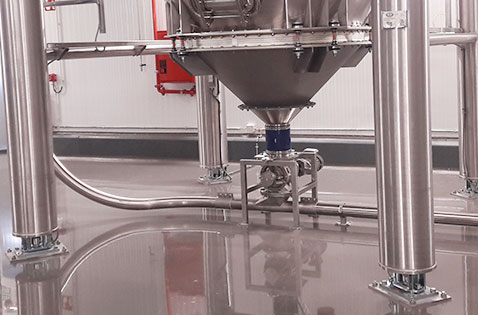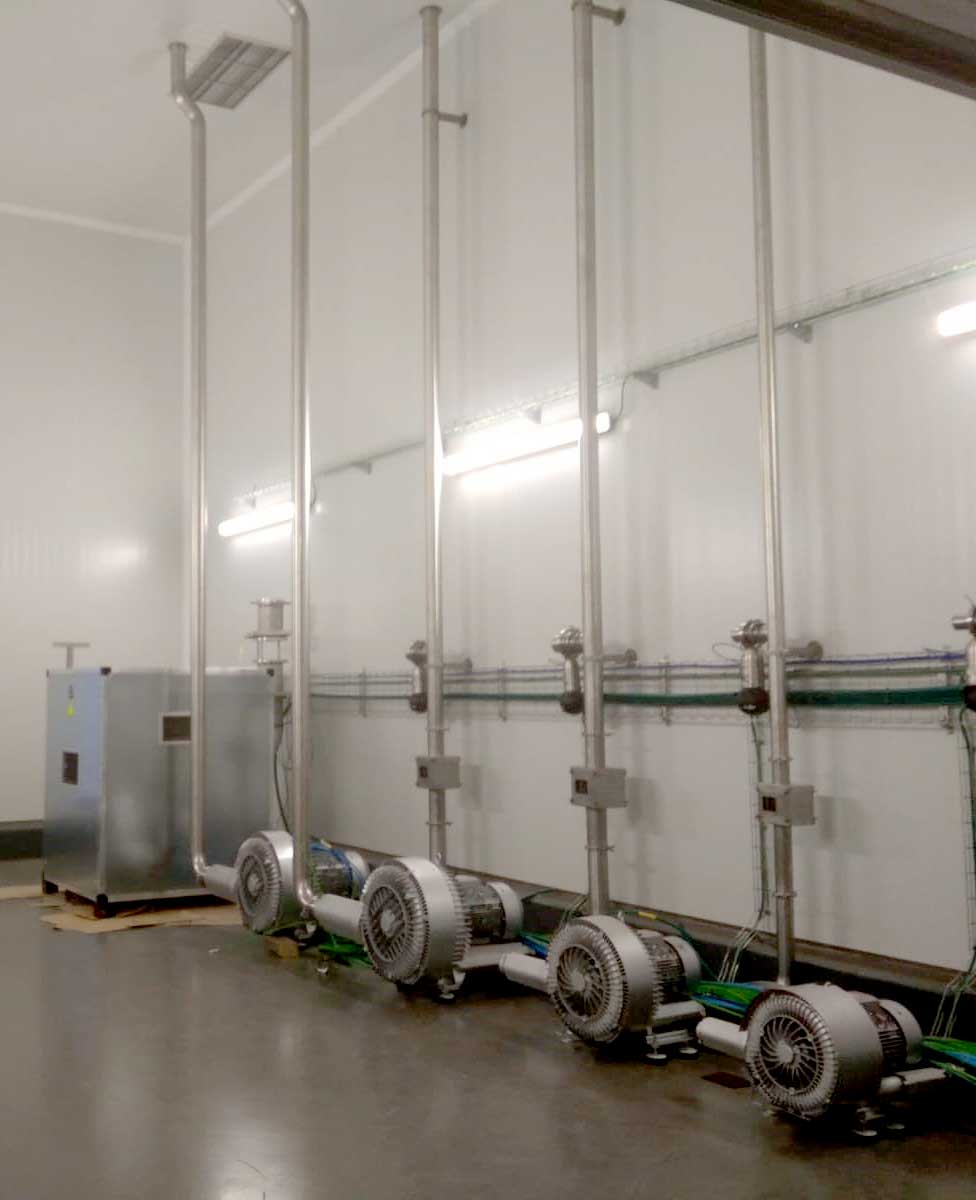 Bulk product pneumatic conveyance, which is basically, introducing a granular or powder product into a stream of air, which circulates throughout a conduit.
Advantages of this type of conveyance
convenience of tracing conveyance lines
convenience for the collection of products from different points and distribution to several destinations using the same common line
low maintenance
low space requirement
Simple and economical assembly
cleaning
Parts of a pneumatic conveyance system
Pressure generator element (Blower, fan or compressor)
feeder (rotary locks, injectors or pressurised tanks)
conveyance line (pipes, bypasses, valves …)
Solid-air separator element (filters or cyclones)
Considering the relationship between the product weight and air conveyor weight, 2 types of systems can be distinguished:
Dilute phase conveyance
Large volumes of air are required at high speed. It is used for high conveyance capacities and products which are not fragile or abrasive and with few disintegration problems.
Dense phase conveyance
The volume of air is much lower, the solid is conveyed by bundle thrusts, therefore a higher pressure and a significantly lower volume of air is required.
The energy consumption and the conveyance speed and consequently the wear and tear are lower. It is used for low capacities and fragile or abrasive products or in which disintegration is a permissible factor.
Similarly friction breakages are avoided.
Need help or more information?
Get in touch with us and we will answer your questions without obligation.
Your data is safe because we comply with the RGPD (General Data Protection Regulation) and this is the information you should know:
Responsible for the treatment: ETD INOX INDUSTRIES, S.L. Address of the person in charge: Pol. Industrial, Parcelas 52 y 53 – 02200 – Casas Ibáñez – ALBACETE Purpose: Respond to your requests and provide our services. Legitimation: We will only process your data with your prior consent, which you can provide us through the corresponding box established for this purpose. Recipients: In general, only the personnel of our entity that is duly authorized may have knowledge of the information that we request. Rights: Know what information we have about you, correct it and delete it, as explained in the additional information available on our website.